BEING YOURSELF REAL AND HONEST
IN WORK AND LIFE!
Join a 4 weeks journey back to who you really are
and experience relief, freedom, new inspiration and new possibilities!  
ONLINE COURCE – 4 Webinars
November 25th – December 16th
We live our daily lives as usual – the way we think we should live it, do what we think we need to do, be who we think we need to be. But when we wake up to the fact that all this is made up, and don't necessary need to be in that way, we see clearly if we are our selves real or not – completely honest…
It takes courage to settle below all we think is expected of us, so we can finally listen to ourselves and touch what is meant for us…
…but sometimes… your time has come…
The answer lies in the quiet chambers of our minds. Settling below all we've been taught, all of our conditioning, below our plans for our lives, what we believe others expect for us or even our idealized images of ourselves…
…allows us to discover our own truth…
What naturally and effortlessly drives us and makes sense to us. What automatically fills us with inspiration, energi and love. Our own path, our own voice and our own expression in life.
From a deeper truth, we can create what's closest to our heart and let go of obligations or a cultivated image.
Taking the time to reveal ourselves to ourselves creates a new perspective and sense of what's possible in life.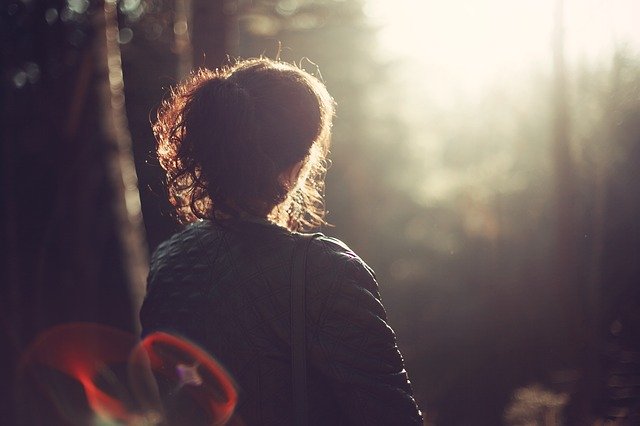 Authentic success comes from being true to ourselves, listen and act from our own inner wisdom, and not push from insecurity and ego.

Being yourself and see how that transforms your presence, your relationships, your environment and what you create…into something you really wanted in life.
This course is an opportunity to…
find the way back to who you really are.
be honest with yourself and listen deeper.
find the path to greater clarity, inspiration and joy.
experience new levels of relief, freedom and contentment in your work, relationships and life.
experience that you are not alone and feel the inspiration and the support from the group.
gain your understanding of our human potential
discover a greater potential and new possibilities in yourself, others and what you already are a part of.
feel the satisfaction of making change
This course does not focus on…
problems and limitations
judge yourself and others
get your act together and fix yourself
stress out or put pressure on yourself and others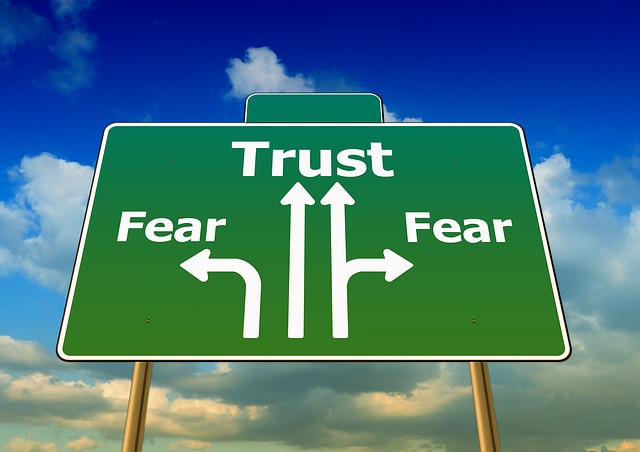 In this course, I will help you see the natural system that's built in to us. That which fuels our inspiration, joy and contentment.
 THE DRIVING FORCE ITSELF 
Katrine has an unique way to create the feeling of inner peace and harmony with her appearance and pleasant nature, which causes those around her to lower their shoulders and disconnect external disturbances and pressure. She brings out the creativity and makes it harmless that stresses us in our life. Her message is simple and easy to translate into your own person and everyday life. I have gained a whole new understanding of what is important to me and my everyday life – dare to opt out of things, but rather put dreams into life and see what it can lead to. The little things in everyday life contribute to bigger changes than you think. For me, this has opened new doors and I find new inspiration. «The journey is the goal» – and it is important to fill it with joy.
Life-changing
Katrine is natural, friendly, open and non-judgmental. In other words, she is very trustworthy.
Her nature, perspective and wisdom facilitate good conversations and life-changing insights.
Katrine agreed to become a mentor for my start-up company in the summer of 2020, but it turned out to be something much more important and more basic we were going to discuss.
Already after the third conversation, I got a breakthrough – an insight that changed everything for me.
I am forever grateful and she has my strongest recommendation.
– I've never done less to sell more – thanks to Katrine!
After conversations with Katrine, I have really seen the benefit of not stressing myself up inside. That thoughts can only come and go, without me having to do anything with them. The flow and the contact with customers and colleagues got so much better. I am more present and authentic in what is happening, and the results follows – I doubled my turnover in half a year!
"You have capacities within you that are phenomenal, if you only knew how to release them." – David Bohm
Registration deadline November 23rd 
WHAT'S INCLUDED
4 online webinars (Zoom) Wednesdays 8pm-9:30pm (CET), where Katrine will share some of her insights guide you and give you the opportunity to reflect, ask questions, share and get inspired in a supporting and including group. My wish is that the time together for all of us will be experienced as relaxation and relief in everyday life (retreat). 
Access to videos in between the webinars.
Privat Facebook-Group for use internally.

Investment: $50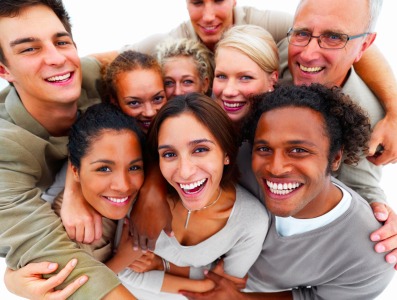 Do you want to find your way back to yourself and see how it makes life easier, more exciting and satisfying? 
Do you want to be surprised?
Join us in these 4 weeks and see what comes up in your job, in your relationships and in your life.
Registration deadline November 23rd
Katrine's background and intention with the course
«What if obstacles and limitations are made up?» – Katrine Nysveen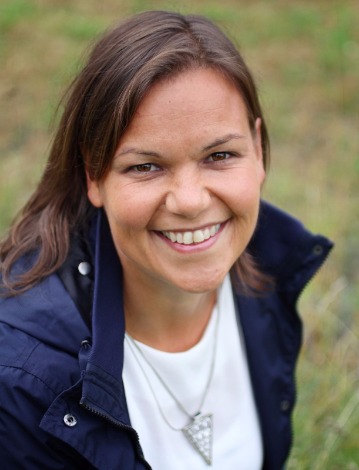 Several years ago, Katrine experienced sitting in a job she no longer wanted. She felt a natural attraction to something else. But she did not dare to quit. After all, she had taken a long education, put in a well-paid job and was always sought after in the market. She continued for a while longer, but felt that she was not honest with herself. She continued for a while longer, but felt that she was not honest with herself. The fear of quitting and whether she would make it was too strong. But a few years ago, she came across some basic principles about how we humans create our own reality and our natural potential to experience life new and different. She then saw that the obstacles to quitting her job and doing what she really wanted to do were something she herself had made up. And that we can follow our inner guiding without being afraid of the future, and surprisingly see that things are going much better than expected. Since then, Katrine has trained and practice as a coach and mentor, and today helps others to experience greater relief and freedom in life – feel good about themselves and create what they really want.
Read the blog here: 
https://www.etgodtsamfunn.no/2018/10/hva-om-hindringer-og-begrensninger-er-funnet-pa-ENG/
Registration deadline November 23rd 
I first met Katrine in a solopreneurs group in 2015. I was unsure of what to do with my dream and how to proceed. We were all concerned with finding the right approach, while Katrine had a slightly different relationship to this. I remember she one day said to me, «Take it as it comes!». And since then, things have settled like pearls on a string, and it has been an exciting journey. I created Boldbooks and enjoy this today….and I'm still going with the flow!
I got to know Katrine and what she works with by attending a number of meetings in our location. At first I was a little skeptical, and thought this was very complicated. Then I joined one of her courses, and if there's something I have not regretted, it's just that. Would almost say that Katrine has given me back a significant part of my life. I'm been making things complicated all along, and this was to make it easy again. Think simple again, like I did as a child.
Unlike other courses I've been on that disappear as fast as it comes in, this has taken root. It is now several months since I took part in the course, and every day I still think about the course, and slowly but surely I take back my life without all the disturbing thoughts and control that I have been a part of together with everyone else. I have had many courses during my life, but this is the only course I would wholeheartedly recommend to absolutely anyone.
I participated in Katrine Nysveen's course – «Our potential to create change» – over four evenings and with four accompanying personal conversations
I can highly recommend Katrine – because:
She has a clear, easy-to-understand, sympathetic and positive message.
She is herself 100 percent without any mask or superficial means.
The course does not point to either religion or any kind of guru.
She made me much more aware of not letting factors other than my own inside control how I should feel in life.
The course made me relax more in stressful situations in everyday life – and on big occasions.
And last but not least, I saw how other course participants awoke and looked more positively at life.
I would describe Katrine Nysveen as a listening and positive woman with substance, life wisdom and a winning nature.
In short: Solid and to the ground.
We should not forget what we are capable of! It's built into us. It starts with knowing who we really are!